The 4Q17 numbers were in-line with expectations, with few surprises emerging in the report or presentation. Avance rallied 7% on the day amongst a general appreciation of the VLGC segment. As we enter the seasonally strong period from April to August, we simultaneously expect supply growth to turn negative. Add annualized demand growth of ~10% and we remain highly optimistic on the share price development over both the short- and long-term horizon. We reiterate our BUY recommendation and have a NOK 60 target price.
4Q17 review: The results were largely in-line with ours and consensus' forecast. The company achieved a timecharter equivalent (TCE) on its fleet of $12,262/day, below our forecast of $13,823. However, this was offset by a utilization of 97% in the quarter vs our 91% forecast. There is naturally a trade-off between utilization and spot rates achieved in the currently depressed market, and Avance struck a balance which was very close to our expectations.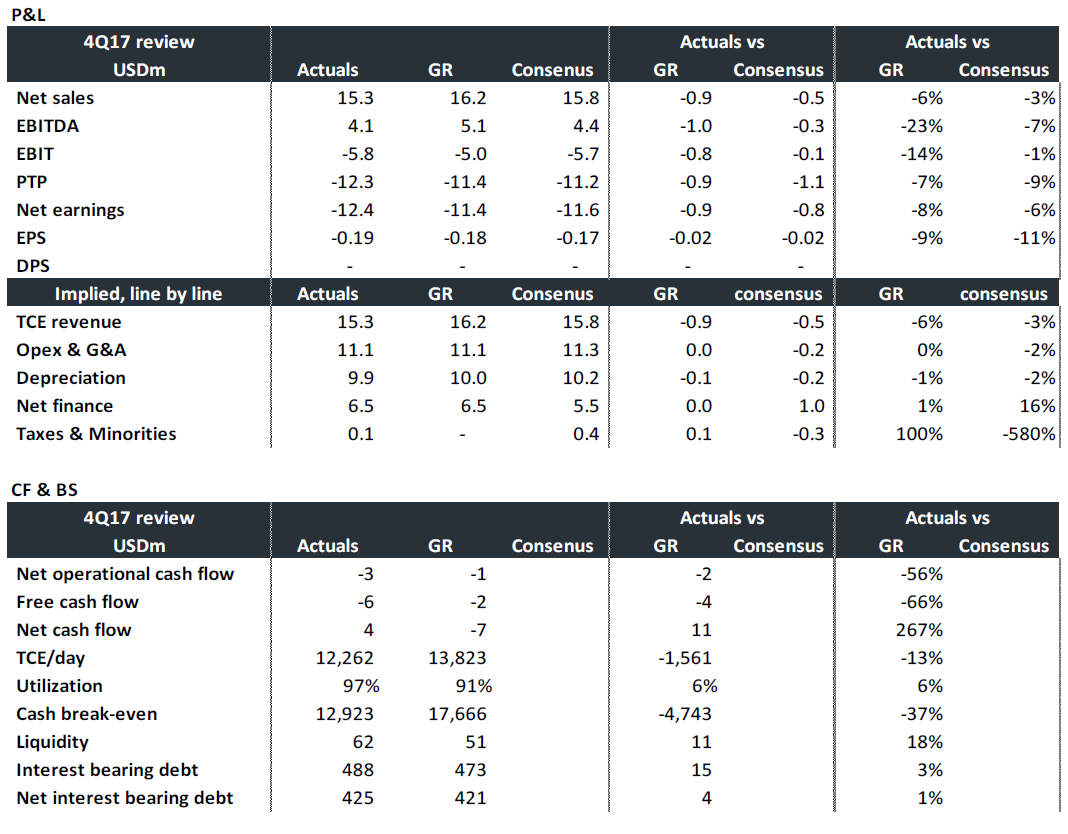 Investment case: Avance is our #1 pick in the VLGC space, trading at a P/NAV of 0.54 (peers 0.60) and 1y fwd NAV of 0.34 (0.46) even after applying a China-discount to its applicable fleet. Add historically high operational leverage and we see EV/EBITDA in '19E of 4.0 (4.5) and potential dividend yield of 48% (29%). We have generated a 139% return on our recommendations since Mar/14 (vs consensus' -81%), and see 175% upside potential ahead as the VLGC segment is repriced in concert with the cyclical upturn.