LNG Carrier earnings rally!
Latest broker quotes are for LNG spot rates at $77.5k/d (+19% w/w, +38% m/m, +94% y/y) with 1y TC at $80k/d (+14% w/w). Spot rates are close to five-year-highs in what is usually the seasonally low period.

As mentioned earlier this week, strong demand for coal and LNG is leading a surge in natural gas prices in the Far East. New data release on Thursday showed FE prices continued to surge (+8% w/w, +51% since March), with the price differential towards the US (Henry Hub) rising 78% from March as US prices have only moved +12% over the same period. The strong demand is mainly driven by seasonally low inventories and incremental increases in Far Eastern winter demand which is expected to persist.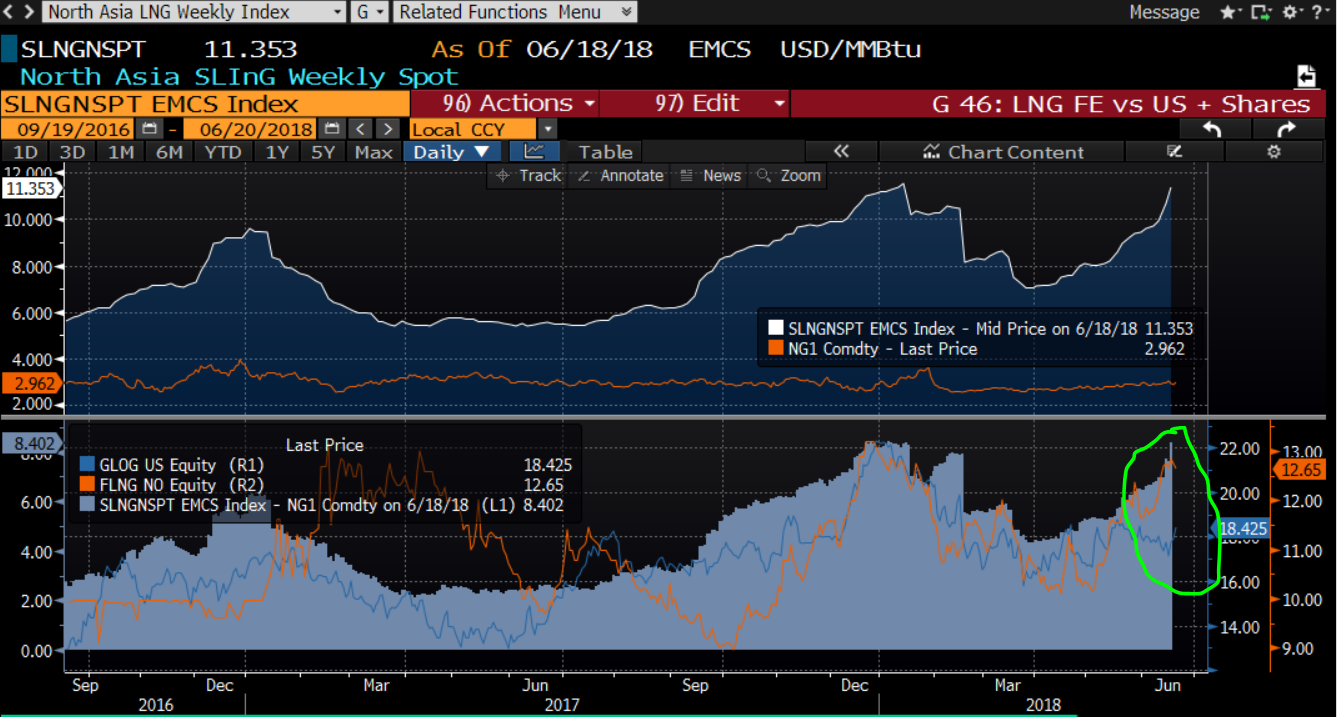 China is also demanding increasingly more LNG, with CNOOC's recently commissioned 2.2mtpa Tianjin terminal adding icing on the cake. As of April, Chinese LNG imports YTD where up 58% on terms of volumes and 65% in terms of estimated tonne-mile-demand.
Our GLOG (BUY, TP 25) purchase on Friday is so far +5%, and we see short-term upside potential toward $20-22/sh.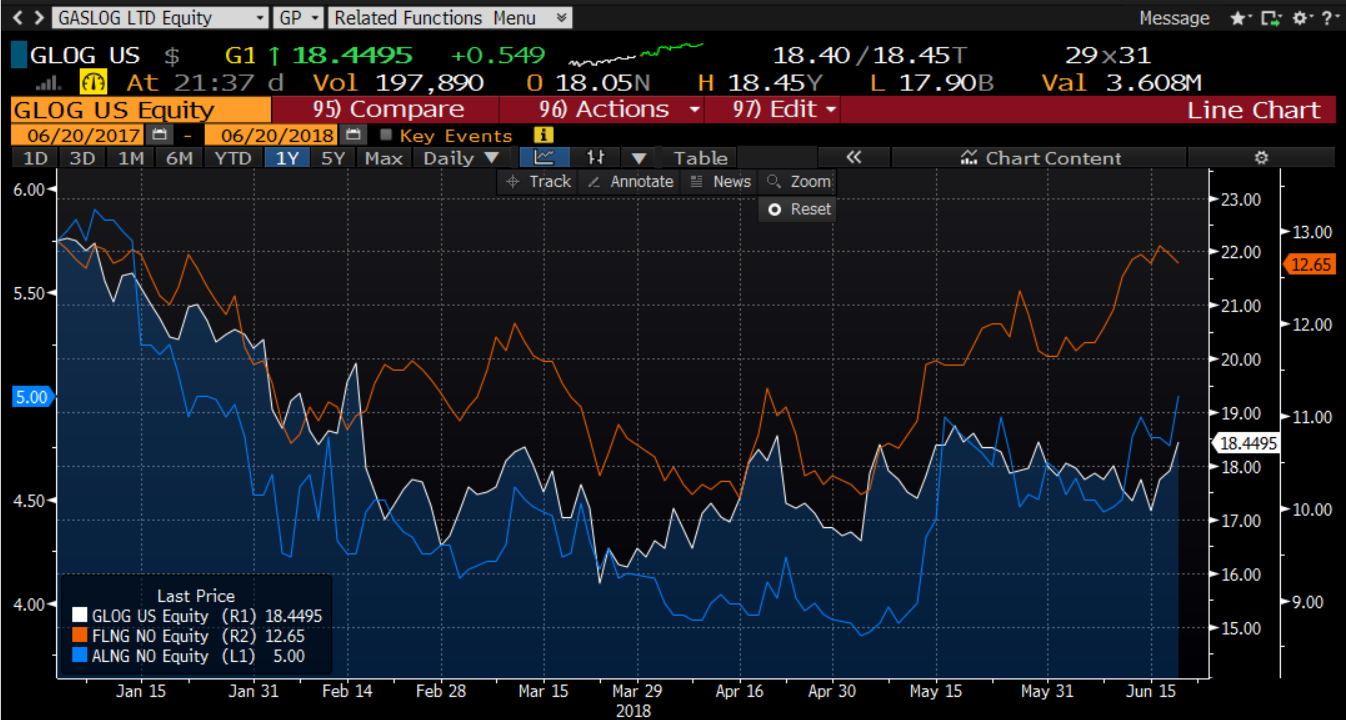 VLGC/LPG market update
According to my old colleagues in Fearnleys